For a little while I've been working on this side project, a fantasy soccer application I'm building with a small, remote team in Ireland and the UK. I've played fantasy football for a long time now and had even worked on some concepts for my own fantasy football application in the past, so when I got contact to work on this, even being a different sport, it seemed like a fun project and something I could get into.
First task with Fantasy Nation was creating the branding and style guide. We're actually on the second iteration of this app. This time around we're using Angular Material 2 to try and save a little time on front-end development. The audience is primarily mobile traffic so material should work fine and we may eventually get it into an Android app.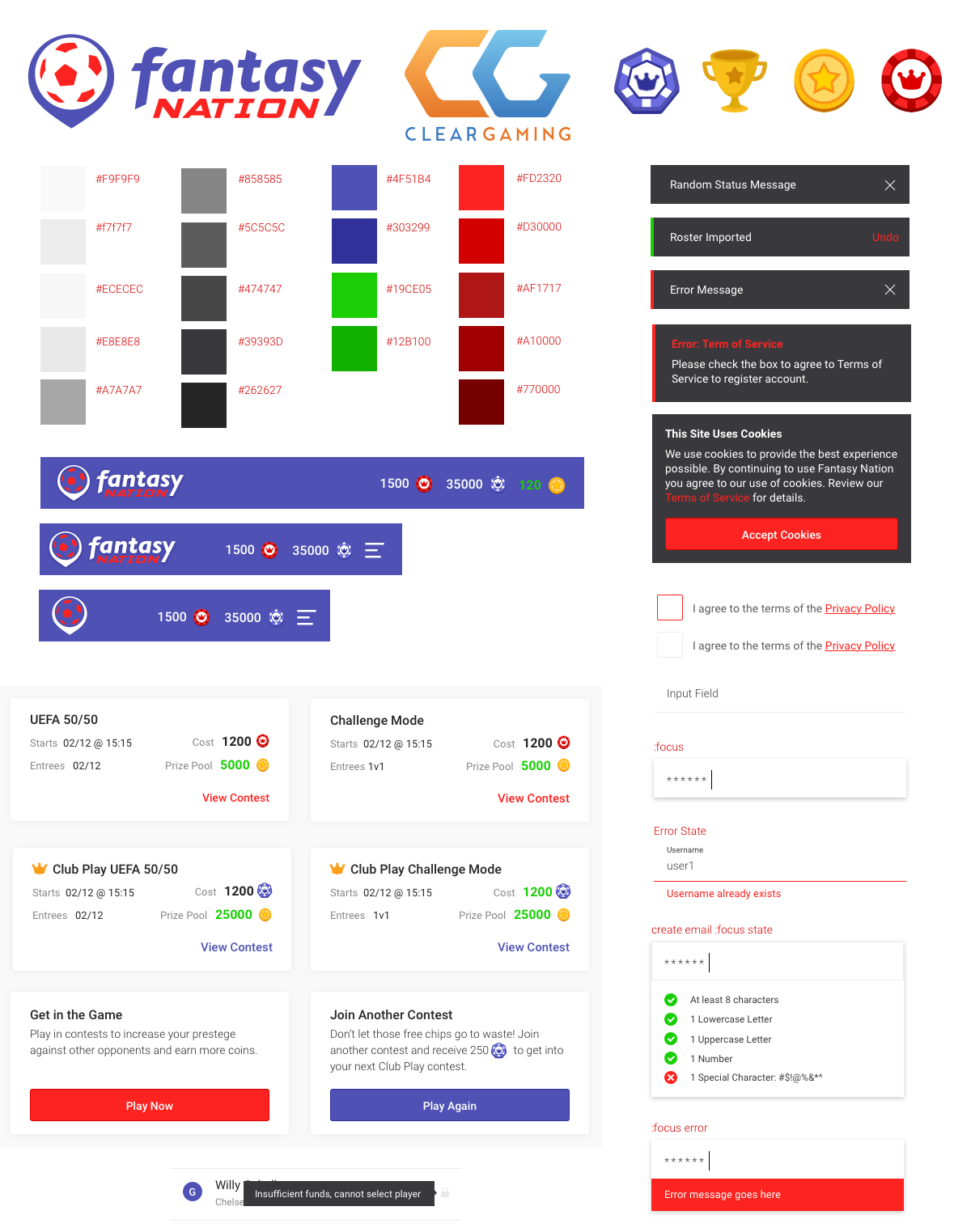 Here is the desktop homepage design. Created everything for this app: the content, branding, design direction and all screens, colors, icons etc., as well as setting the marketing vision and direction.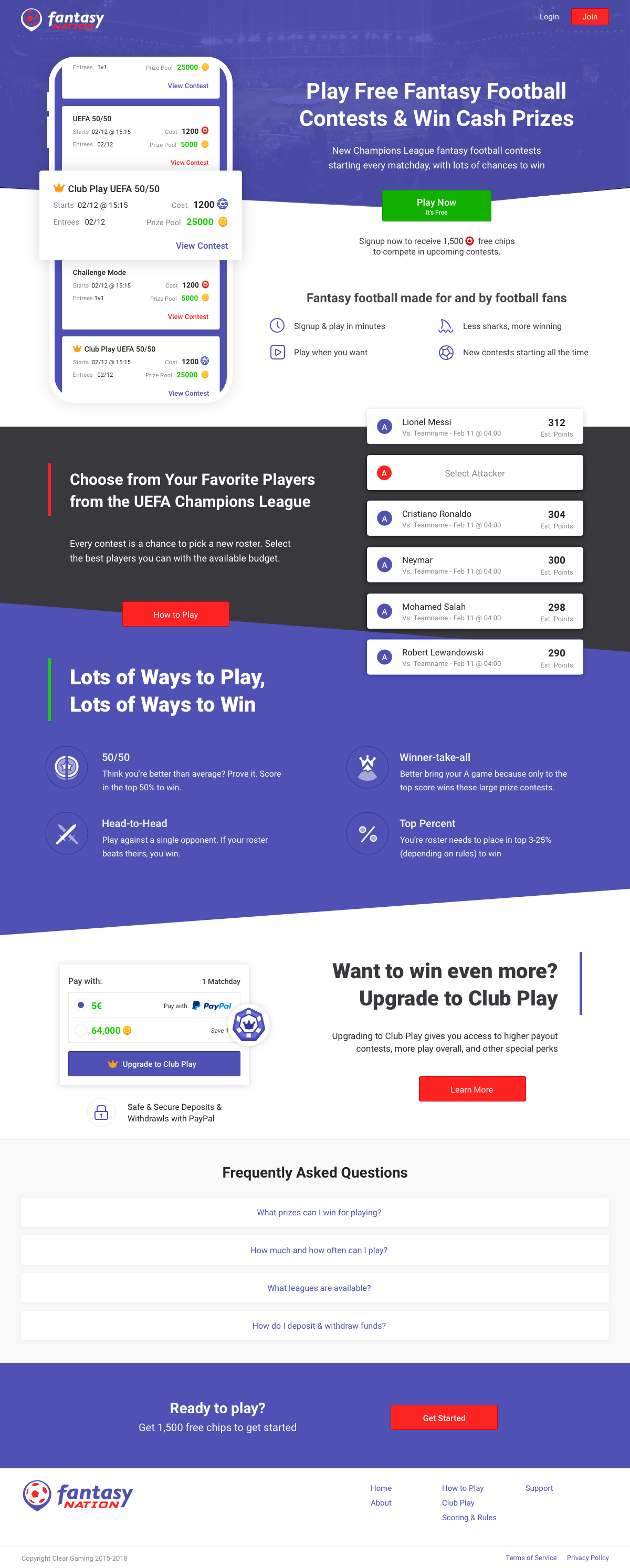 Here are a handful of the screens. I started everything mobile, as that is what the majority of the audience will be using. Kept the styles fairly basic and consistent with material design as much as I could to help speed of front-end development.